Hottest Footwear Trends in 2018
In 2018, we are seeing some distinctive footwear trends that are bound to carry throughout the rest of the year. so we bring hottest footwear trends in 2018,This year's theme is casual and comfortable shoes. Whether it is a pop of color or more luxurious leathers, the shoes of this year are bound to give your outfits a unique edge.
Check out these 4 hot footwear trends in 2018!
1. Bohemian Beach Shoes
With spring in full fling and summer just around the corner, casual footwear that is suited for warm weather has become increasingly popular. This bohemian-inspired trend features bright pops of colors and bold patterns on comfortable and breathable styles.
Many of these shoes are slip-on with braided or woven soles, for a more earthy and rustic touch, and feature canvases with bright colors and patterns. For example, men are finally getting their own version of the popular espadrille, which was popularized after Kate Middleton, Duchess of Cambridge, wore them last year.
For a more classic look, there is the boat shoe silhouette, which features short lace variations, rubber soles, and tight stitches. These nautical shoes are both sophisticated and comfortable and can compliment any outfit.
2. Athletic, but Stylish Sneakers


No longer are athletic shoes restricted to the gym or court. In 2018, athletic shoes have made their appearance as a unique way to express personal style. Athletic shoes come in a wide variety of colors and styles, ensuring that you will be able to find a pair that suits your own preferences.
In the United States, many sneakers are bought for aesthetic reasons, and not for fitness. In addition, many these shoes have an air of nostalgia as they give a nod to 90's fashion with their bold pops of colors and chunky bottoms.
Sneakers are also highly versatile, as they are worn with more casual wear and with more professional attire, such as suits. These comfortable, casual shoes are bound to continue to be a popular trend throughout the rest of 2018.
3. Luxury Casual Shoes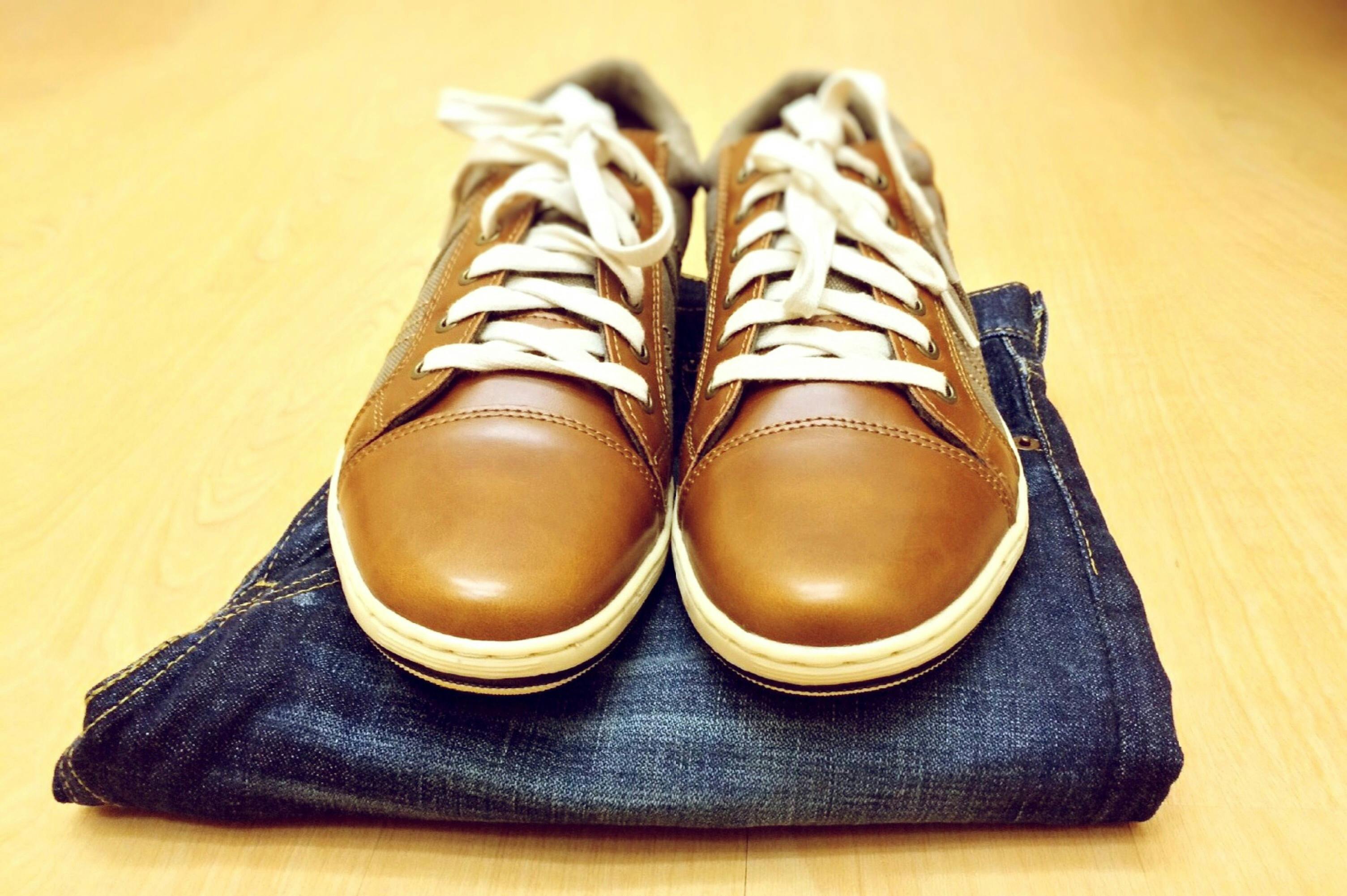 Luxury casual shoes have also made an appearance as trending footwear for the 2018 year. These casual styles are crafted through a designer's lens and feature exotic animal skins and superior craftsmanship.
In addition to never going out of style, luxury casual shoes are also incredibly durable, ensuring that they will last the test of time. These shoes are investment pieces that will give your outfit a unique edge. The wide variety of styles, exotic skins and colors will give you the ability to create your own style.
Even though wearing shoes with exotic skins can seem daunting, there are several ways to wear luxury casual shoes. You can easily customize shoes to display a pop of exotic skin on the heel, or across the middle of the shoe, for a touch of elegance. The wide variety of styles, colors and options will ensure that you can create your own look and style.
4. Chelsea Boots


One of the more popular shoe trends from 2018 is the versatile Chelsea boot. These leather boots are the perfect combination of comfort and style, and can be worn with practically every outfit, whether that is a pair of jeans or a fitted suit.
In addition to giving you some added height and confidence, these boots are completely lace-free. If you are looking for a shoe that is both comfortable and versatile, consider taking a look at these boots that are, and will continue to be, a trend this year.
As fashion trends continue to make themselves known throughout this year, these shoe trends are bound to become increasingly popular. With the focus on creating shoes that are both fashionable and comfortable, it is undeniable that these shoe styles are bound to stick around for much longer.
above types of shoes are best representation for best shoes type .