MEGHAN MARKEL'S ATTENDED HER FIRST ROYAL CHRISTMAS WITH HER FAMILY AND FLAUNTS LAVISH OUTFITS
25 DEC 2017  brings another Christmas festivals with lots of happiness and gatherings among celebrities.
if we talk about yesterday event ,where Meghan markel's attended her first royal Christmas with her family and she flaunts amazing outfits ,that totally mesmerized and spellbound every one .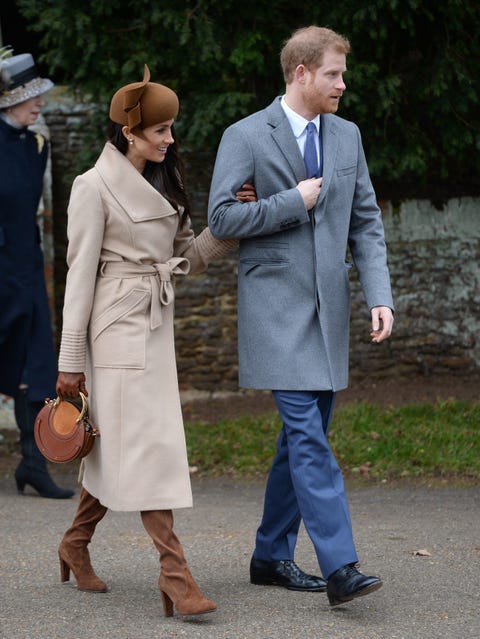 Meghan dressed in a camel Sentaler coat, small brown Chloé bag, Stuart Weitzman boots, Birks diamond snowflake earrings, gloves, and a fancy brown hat by Philip Treacy. this sums up to at least $9.638.
The coat is $1,295; the bag is $1,550; the boots are $798; and the diamond earrings are $5,995
looks like royal outfits doesn't come cheap but it always gives you life time quality and satisfaction.in the party every one was stunned and was looking at the beauty and dress of Megan .
this pic defines itself about the royalty and beauty. thus this Christmas was best together for megan and his family.